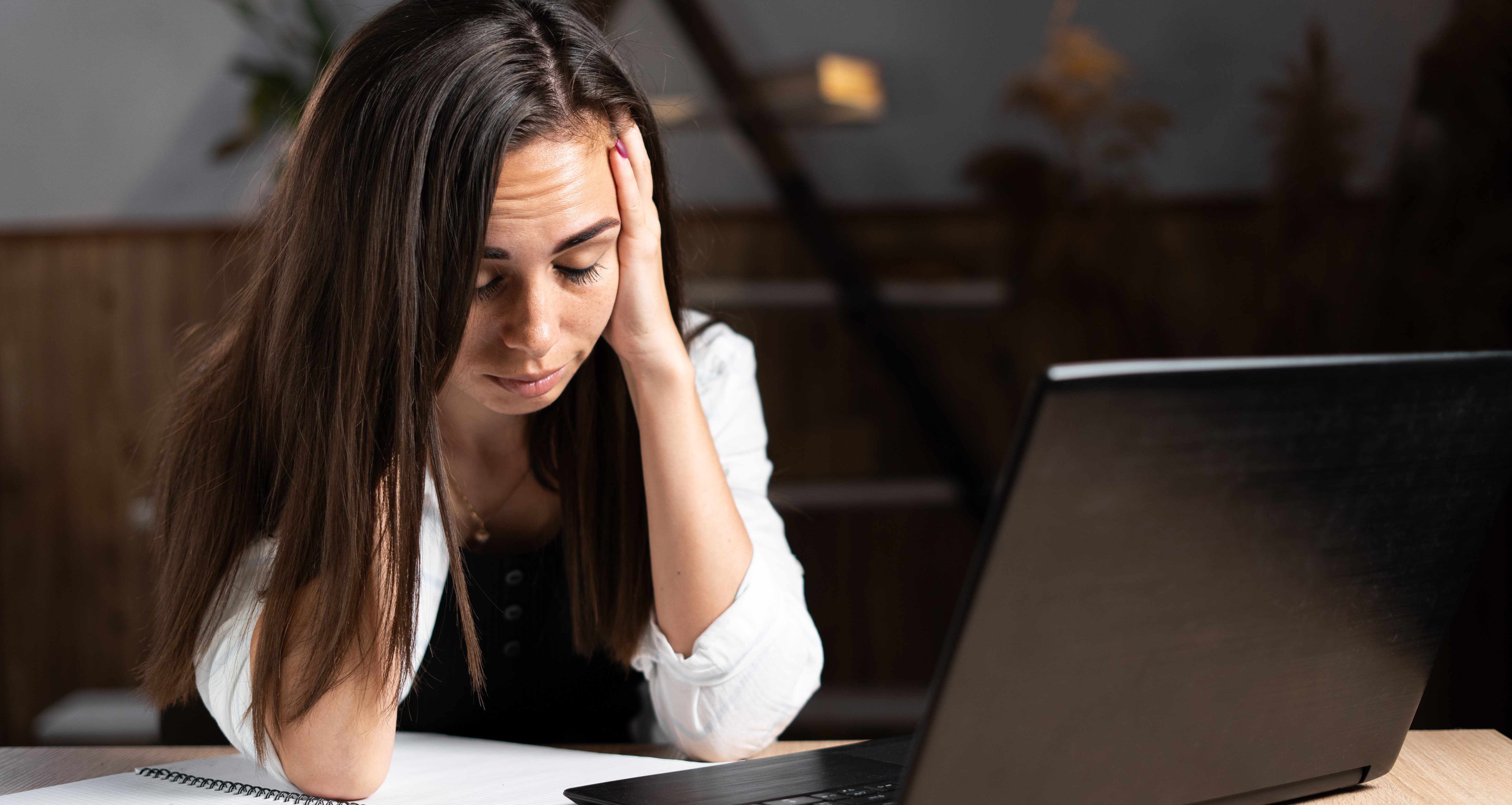 Are you feeling disorganized and overwhelmed at the thought of starting your job search?
You're ready to start your job search. You're deciding which job to target and updating your resume and LinkedIn. But there's one very important thing you may be missing before you embark on this challenging, exciting, and often overwhelming journey. 

You need to get organized. A dream without a plan is just a wish. By approaching your job search with a plan and systems to stay organized, you can reduce the overwhelm that you have likely felt when job searching previously. 
Organize your job search, reduce overwhelm, and get hired
—
quicker!


It's possible with my 8 easy, low- or no-cost organization techniques!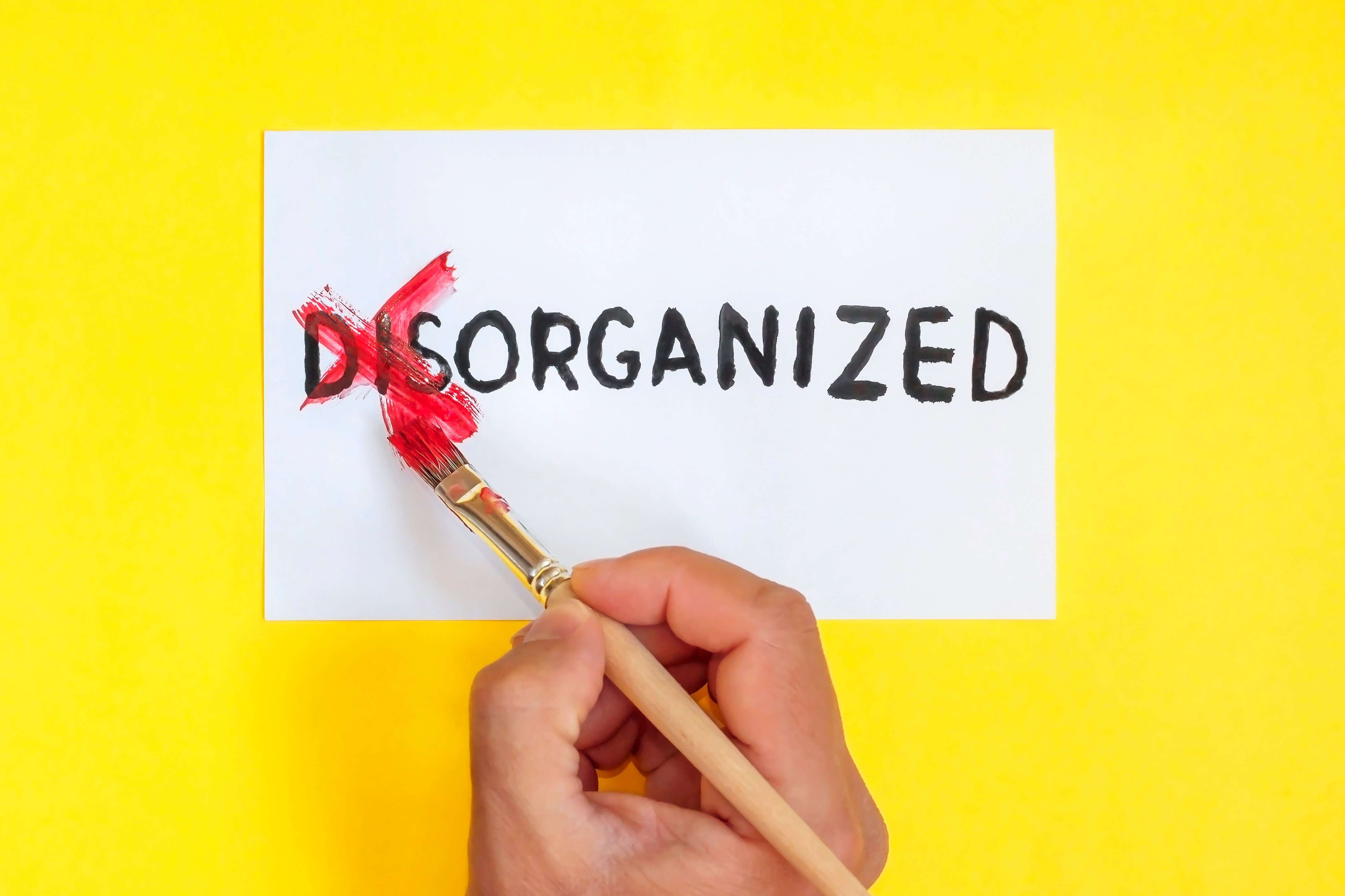 Smart jobseekers know this about the post-pandemic job search...
Here's something you may not have considered: One of the most exhausting parts about a job search is not the actual interviewing. It's all the ADMIN WORK. Job searching requires so much paperwork, communication, deadline management, writing, and other tasks that take a lot of time and coordination. You are basically your own administrative assistant in this part-to-full-time gig of job hunting. There are SO many details to keep track of, so you need to be able to access the information you need at a moment's notice…and all of this has gotten even more complicated with the post-pandemic job market. 

Organizing systems is a step most jobseekers skip–and then regret later on when they're feeling overwhelmed by all the admin work involved in job searching.

In your previous job searches, you have probably asked…:
Did I already apply for this job?

Have I applied at this company before? 

Did I miss a perfect job posting?

Is there an easier way to target my resume to each position?

Did that job ever get back to me with a status update?

How can I get a handle on my inbox during the search?

How can I remember what to say in an interview?

Is there a shortcut for writing messages/emails that say essentially the same thing?

How can I save time and make this whole process less overwhelming?


There's a better way to job search, and it all starts with putting systems in place to keep you organized–before you even start searching! Fortunately, this is possible with low- or no-cost options and very little time to set up. Keep reading to find out how I used these exact techniques and tools in my own successful post-pandemic job search!
I'm Alison King, and I want to help you get organized to get hired.
I know what it's like to be in your position--overwhelmed and stressed out about the job search ahead. This is especially true in a post-pandemic world where your priorities may have shifted and you may be looking to find a job with more flexibility or in an entirely different industry or function.
I know because that was me in April 2022 when I launched my own post-pandemic, career-switch job search. It took 4 months to obtain my target position, and it wouldn't have been possible without the systems I put in place early on in my search.
But why should you trust me to help you get organized for your job search?
Here's the thing: I am not a traditionally "organized person." I've never owned a bullet journal (and the thought of those honestly makes me sweat). I don't make color-coded Excel sheets for fun. Heck, I don't even use Excel for my own non-work purposes.
So why am I teaching a course about organization tips for your job search? Well, in some ways, that makes me the perfect person to do it–when you're not an "organized person," it's intimidating to see the color-coded sheets and bullet journaled perfection from others. In my most recent job search, I came up with some organization techniques out of necessity, and they worked quite well. I hope this course will provide you with some ideas that you can then customize to work for YOU. 
Along with being a successful career-switcher, I am a career professional specializing in writing resumes and other career marketing documents for ambitious professionals looking to write a new chapter in their career (or a whole new book)! I know--from both firsthand experience and from working with my clients--what it takes to get hired in this post-pandemic job market. I'm eager to share my knowledge and techniques with you so that you can find a new job you'll love!
What's Included in the Course?
Low or no-cost organization solutions/hacks that you can implement immediately.
Repeatable systems that will help you throughout your search.
Tips for organizing your job search alerts, communications, schedule, and more!
A simple-to-use spreadsheet template (available in Excel or Google Sheets) to help you track all the essential details as you apply for jobs--especially if you're applying to 10+ jobs!
Shortcuts for customizing resumes and cover letters.
Strategies to keep track of your interview schedule and remember what you want to say in the interview!
Techniques to save valuable time so you can get hired--quicker!
Imagine feeling confident that you can handle all the admin work that comes with a job search because you have systems in place to keep it all organized.
Don't wait another day to get started. Your new job is waiting.
Get organized, reduce overwhelm, and get hired--quicker!

Check out this course preview!
Frequently Asked Questions
Who is this course for?
Get Organized to Get Hired is perfect for anyone (any industry, job title, or experience level) who is preparing for, or in the very early stages, of their job search. Whether you're looking to move up within your own industry or switch to a new career, you'll find the techniques useful in helping you organize all the documents, communications, and appointments during the job search process. This course is especially for you if you plan to apply to 10+ jobs and need help keeping all the administrative details straight!
Who is this course NOT for?
If you are planning to apply to fewer than 10 jobs, then you are less likely to feel the overwhelm of admin and may not need the organization systems described in this course. However, there still lots of useful tips that may be helpful to you!
What if I'm not an organized person?
Great! I'm not a traditionally organized person, either. I developed these techniques in my own job search purely out of necessity, not because I love organization. The techniques are designed to be simple, low- or no-cost, customizable, and able to be implemented immediately. You don't need to become an organized person to benefit from the techniques--you can follow my lead or customize them to work for you. But either way, no need to change your personality if organization is not something that comes naturally!
Will this really work for me?
If it worked for me, it can work for you! If you're serious about giving yourself an advantage as you enter the highly competitive post-pandemic job market, then you need to be organized so you don't get too stressed and overwhelmed to take action.
Bottom line: This is the course I wish I'd be able to take prior to starting my own job search. It would have made the process less overwhelming and stressful. I can't go back in time to do my job search differently, but I can help you not to make the same mistakes I did!
I'm so confident in these methods that I'm offering a 30-Day Moneyback Guarantee. If you complete the course and don't feel that you learned something valuable, you may request a refund. These are proven techniques that worked for me and dozens of my students and clients, and I'm looking forward to hearing how implementing them helps you land your next role!
What's the time and effort commitment for the course?
This asynchronous course outlines 8 techniques (plus a bonus!) that will help you organize your job search so you can go from feeling overwhelmed and disorganized to feeling confident that you have tools to help organize your job search. These are all low- or no-cost solutions that you can implement immediately! Many people can complete the course material in as little as an hour, but you will want some extra time to set up your systems. There is no homework, and all the material is available immediately upon purchase. The course is designed to be quick so that you can get started ASAP!
By streamlining your job search process, you will save time and reduce frustration so you can get hired--quicker! I can't wait to help you land your fantastic new job!

Check your inbox to confirm your subscription